Male Feet N Toes Main Page

This website was created for the purpose of honoring the male feet and to also honor a current group on Yahoo.com called MalefeetNtoes.  I learned of this group when I did a search for the male foot topic and could not wait to join up.  Since then, I have been honored with several HOT photographs.  I wanted to show my support for this group by creating a website page that could display these same photographs and in return advertise the yahoo group.  I spoke with the owner of the group and was happy to get his permission to do so.  The photographs that you will see on this site has been taken from this yahoo group and I do not, in any way take credit for the photographs taken.  The only thing that I do take credit for is the time that it has taken me to create the pages and post the photographs.  I hope that this site will meet The owner of the group's approvals. Please feel free to check out the group for yourself and if you are not currently a member, please feel free to sign up.  Please note, that the website owner does require that you submit photographs of your feet for other viewers to see.  That is a small price to pay to have access to such a wonderful group! :)  The website has been dicontinued by the owner.  This is a deep loss, but I hope you will still show pride in male feet by sending me photos to post.

Yahoo group Owner Mike's E-mail address

This website owner's E-mail address

This website page and the pages that follow is provided by: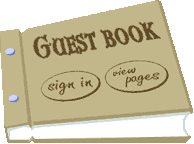 With out those guys who are willing to take off their shoes and socks, there would never be a reason to capture them onto film, but most importantly If there are no guys willing to have their feet photographed, dedicated sites like this one and Male Feet N toes would not even be here. Then there are guys like Mike who go the extra mile to capture the male feet right there in public.    Why not show your support to those who have brought these awesome photos for you to view by taking photographs of your own feet and share them with the rest of us.  Just send any photo to                      and I will see to it that it gets posted. :)

When I first saw this Payless commercial featuring flip flops, my heart skipped a beat when I saw the male model's feet in flip flops, about 5 secs into it. Hope you like it as much as I do.  Plus the flip flops are HOT too. :)

WARNING - This website may not be suited for children or teenagers under the age of 18, you are advised not to scroll down if you do not wish to view nudity of males, or the exposure of male feet.

Warning nudity and male feet below, do not scroll down if you are offended or a minor..

--------------------------------

The video below, I think speaks for itself.  I claim no ownership to this video and I make no profit from its viewing.

I had to post it, because I just find the guy in question in this video sexy and hot, gay or not.

You can find this hot model's feet in the "Mostly Male Stock feet" link below.